There are people who have been gifted with exemplary intelligence since birth, while some develop them over time with some help.
And Ellysse Jeniah Tabaldo is one of them. Although she is just 10 years old, she has proven that she is unlike other girls her age with her being able to solve mathematical equations. Apart from that, she is capable of reading books not only upside down but also while she is wearing a blindfold. According to her, she can smell the word and it just appears on her mind. How cool is that?
She joined a Mind Guru class that gives focus on activating the midbrain and so, completing puzzles and answering 2-digit multiplication is now just a piece of cake for her. While some people think that it is impossible to solve mathematical equations without even seeing the numbers, she was able to solve each and every equation given to her flawlessly and effortlessly. Making mistakes is not in her dictionary. When asked about how she did it, she answered " Naiimagine ko yung numbers sa brain ko(I can imagine the numbers in my brain)".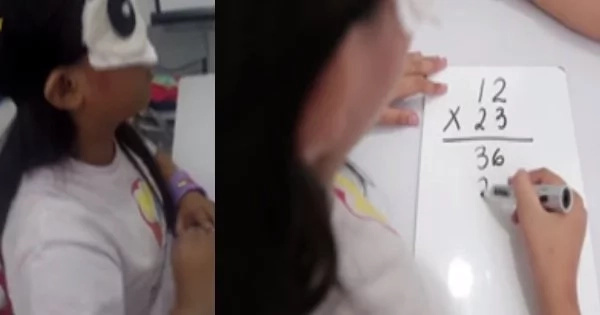 While it is difficult enough to solve a puzzle piece even though we can already see the shapes and gain some clue based on the image in every piece, Ellysse has taken solving puzzles to the next level by doing it also on a blindfold. It was mentioned that the midbrain of Ellysse was activated about 2 years ago after she joined the class, where they were given activities involving letters, colors, and number while they are wearing a blindfold. This only goes to show that such skills can actually be learned.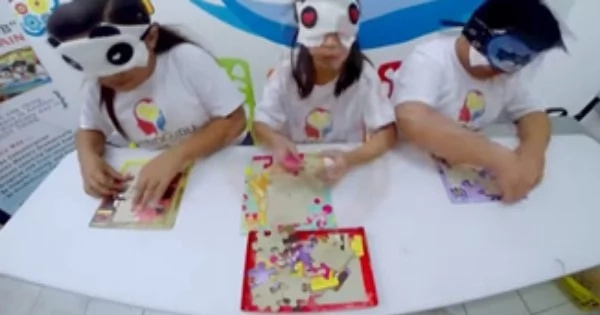 So, for parents who wanted their children's intelligence to be furthered developed like Ellysse, they can consider enrolling them in such classes. After all, parent's support is a very important key towards a child's success in the future.